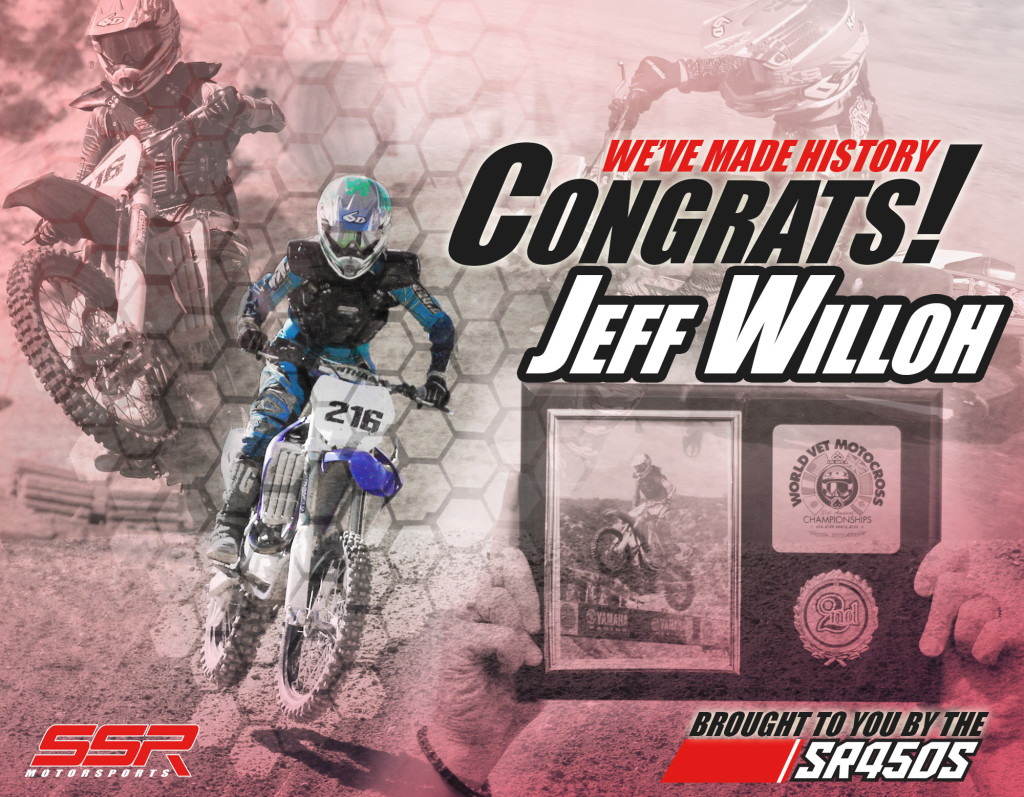 We are very excited to announce that Jeff Willoh took a hard fought 2nd Place at the 31th World Vet Motocross Championships on his SSR Motorsports SR450S. The race was held this last weekend at the rough and tricky Glen Helen Raceway in San Bernardino, CA.
Jeff showed the SR450S to be both durable and quick. A 3rd place in his first moto and 2nd place in his second, awarded him the 2nd finishing position overall!
We're so pleased SSR Motorsports is able to offer its dealer network a competitive 450cc dirt bike, at half the price of all the bikes that finished behind him!
Congratulations Jeff, Great Race!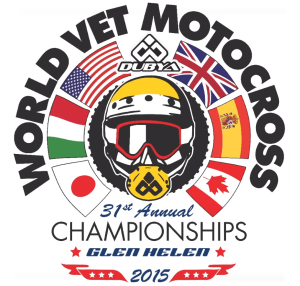 Gallery
*Result listed on Glen Helen's official website is incorrect and we had already contact them to address the mistake.