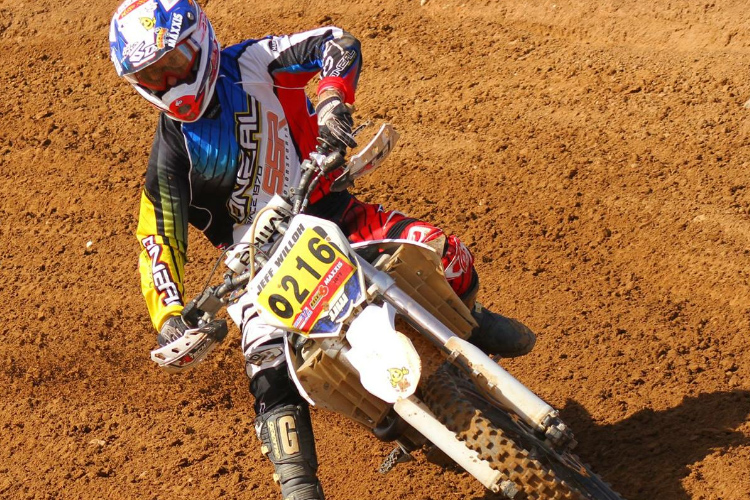 NORWALK, CA (February 3, 2017): It has been three weeks since the first round of the 2017 SoCal GP – Big 6 Grand Prix Series which was held at Mavericks Stadium in Adelanto, CA.
Jeff Willoh is facing a challenging new series for 2017 – the Big 6 Grand Prix Series – on his SSR SR450S after a successful 2016 season in the WORCS series.  Looking back to October, 2016 when Willoh crossed the finish line at the final round of the series at Buffalo Bill's Casino, he brought Team SSR the first World Championship in a major series.  Tons of glory and applause, however, seemed to turn into a sort of burden on our new champion.
At the first round of the Big 6 Series on January 14-15th, Jeff did not quite hit the mark on his debut and ended up with a 10th place. The result seemed a little out-of-plan, but it is a great reminder to both Jeff and Team SSR that we will need to forget about the previous successes and focus on the current challenges. We are ready for this tougher game and will work harder to bring a much more competitive SR450S to Jeff Willoh. Team SSR is looking forward to bringing another championship to all our crew and fans, and we would like to thank all the sponsors who work with Jeff to achieve the new goal.
Thanks To Our Sponsors:
SRE, MOTUL, 6D Helmets, Dubya, EKS Brand, FMF, Gaerne, Guts Racing, Hinson Racing, JJW, MAXXIS, Mika Metals, MotoXXX, and Oneal.
Click for MAXXIS Big 6 Grand Prix Schedule
Source: 2017_A_NEW_SEASON_HAS_BEGUN.html